House Concert Series: Valerie Ryals - Texas Style Fiddling
TEXAS FOLKLIFE 2017 HOUSE CONCERT SERIES
Valerie Ryals: Texas Style Fiddling
Wed 1/25/17 (7pm-9pm)
Texas Folklife House
1708 Houston St.
Austin, TX 78756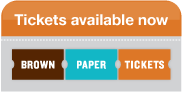 Tickets: http://www.brownpapertickets.com/event/2736249


FREE for Texas Folklife Members

Enter discount code at ticket website or bring ID to the show. Need the code? Not sure if you are a member? Contact Texas Folklife at 512-441-9255 or email info@texasfolklife.org. Join or renew your membership here: http://texasfolklife.org/info/membership

$10 General Admission
Master fiddler Valerie Ryals will perform a variety of Texas style fiddle tunes, Western swing and more at Texas Folklife's final show of the 2016 Fall House Concert Series. Join us for an evening of Texas fiddle music with Valerie Ryals, a 2016 participating Master Artist in Texas Folklife's Apprenticeship Program and a member of the Texas Fiddlers Hall of Fame.
About Valerie Ryals:

Valerie was a participating Master Artist in Texas Folklife's 2016 Apprenticeship in the Folk & Traditional Arts Program. She has been an instructor with the Texas Commission of the Arts, at both Johnny Gimble's and Randy Elmore's fiddle camps, the DFW WOW Suzuki Violin Institute and Texas Christian University's Fiddle Workshops. Ryals was the first woman to serve on the board of the Texas Old Time Fiddlers Association, and performed for a number of years as a Texas Folklife master artist and participant in the Community Residency Program. In 2009, she became the first — and so far only — female fiddler inducted into the Texas Fiddlers Hall of Fame.

Ryals' school in Burleson, where she has taught a variety of young state Texas fiddle champions, is another lasting legacy of the woman described in her Texas Fiddlers Hall of Fame biography as "a Lone Star treasure."

Article about Valerie Ryals in the Cleburne Times Review:
http://www.cleburnetimesreview.com/news/lifestyles/valerie-ryals-fiddling-family-affair/article_e6514c9f-22d8-5329-86ef-e1abe26d5c7b.html
Parking Information:
Parking for the event is available in Texas Folklife's gravel driveway, on the street immediately in front of the building, and Asterra Properties (located next door). Overflow parking is available at Recycled Reads (5335 Burnet Rd). Please use the spaces in the back or on the South side of the Recycled Reads building.
About Texas Folklife:
Texas Folklife is a statewide non-profit organization dedicated to presenting and preserving the diverse cultures and living heritage of the Lone Star State. For 32 years, Texas Folklife has honored the cultural traditions passed down within communities, explored their importance in contemporary society, and celebrated them by providing accessible and joyful arts experiences.
Texas Folklife's House Concert Series is supported in part by Sun Radio, the members and Board of Texas Folklife, the City of Austin's Cultural Arts Division, and the Texas Commission on the Arts.

1708 Houston St.
Austin, Texas 78756
T (512) 441-9255
F (844) 386-2091
www.texasfolklife.org
Texas Folklife is a 501c(3) organization. All contributions are tax deductible
Tax ID # 74-2360058